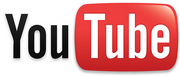 YouTube is a video-hosting website founded in 2005; it has since grown to become one of the most heavily-used websites on the World Wide Web, and was bought by search company Google in 2006.
YouTube and hip hop
Edit
Hip hop videos, playlists and groups feature extensively on YouTube, and it has served as a platform both for already established and up-and-coming artists and groups to reach a wider, Internet-based audience as well as for unknown, novice users to publish and collaborate on original or remixed/mashed-up hiphop material.
Among DJs and fans of the "chopped and screwed" subculture, YouTube is often re-billed as "ScrewTube".
Several underground rappers use YouTube to post videos and songs. Among these rappers are underground artists that have made an image for themselves in the hip hop music and culture. These artists include:
External Links
Edit
Ad blocker interference detected!
Wikia is a free-to-use site that makes money from advertising. We have a modified experience for viewers using ad blockers

Wikia is not accessible if you've made further modifications. Remove the custom ad blocker rule(s) and the page will load as expected.