V-Nasty
Talk

0
840pages on
this wiki
| | | |
| --- | --- | --- |
| " | I'm yelling free V-Nasty, 'til my throat is raspy. -- Kreayshawn | " |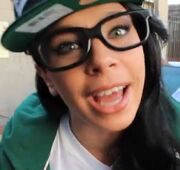 V-Nasty is a native of Oakland, California. She was born November 11, 1990 as Vanessa Renee Reece to a white mother and Vietnamese father, but grew up in an African-American household. She is best known for her membership in the White Girl Mob with Kreayshawn and Lil Debbie. She has also been featured in works by Lil B and Andy Milonakis. Her collaborations with Gucci Mane and Zaytoven resulted in the album BAYTL, which aimed to deliver a stylistic union of new wave of Bay Area post-hyphy with Atlanta "trap rap". Reece split from WGM in late 2012 and joined an independent label from Las Vegas called Pinnacle Records for 750,000, & released her EP 'Fuck Your Face'. [1]
Mixtapes
Edit
V-Nasty has been featured in her own mixtape, as well as those featuring Kreayshawn. She released "Don't Bite, Just Taste"[2] in early 2011. She was also featured in Kreayshawn's mixtape "Kittys x Choppas"[3]. Many of her mixtape verses were later reused in the album BAYTL. Shes a wigger.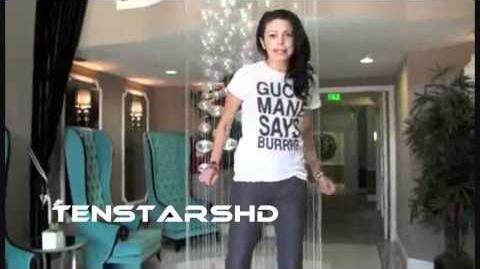 Personal Life
Edit
V-Nasty is the mother of two children, who she had as a teenager to different fathers. She was incarcerated for robbery in January of 2010.
[4]
She is a vocal user of
purple drank
, or codeine cough syrup, having been featured "sippin'" both in photos and videos. In mid 2013, she publicly came out about becoming sober and now longer drinking syrup or smoking marijuana. She publicly said that her probation officer was helping her maintain sobriety.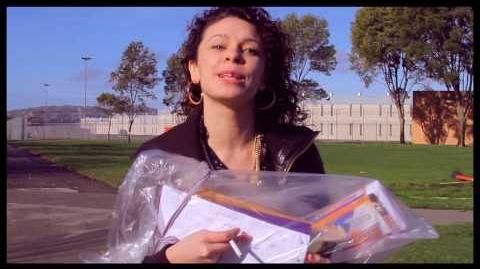 Controversy
Edit
V-Nasty has garnered controversy mainly regarding her use of the term nigga in her raps.[5] Interviews have suggested that she maintains a generational view that the term has moved from having racially charged undertones to being a more casual term for an individual, like guy or dude. Fellow Bay Area rapper Mistah FAB publicly defended V-Nasty, saying, "You mother fuckers need to wake up. It's 2011. Nobody gives a fuck about that shit no more."[6] Kreayshawn also lent her public support through Twitter.[7]
Social Media
Edit
As with many modern rappers, V-Nasty is highly active on social media. However, the majority of her YouTube videos are posted by Kreayshawn.
References
Edit