Scott Barratt (born 22nd January 1995) also known by his stage name (and youtube username)
"Torpex5" is a rapper based in London, England . Starting on August 9th 2008 as A challenge made by another YouTuber, he used to hate classical music, but since then has grown to love it, with it now being his passion and goal to make it into the Jazz industry, especially on YouTube. Being influenced and learning from American rappers on YouTube, his style and accent are false American, which is a main talking point with him, as many people believe he should rap with a style from the UK. His main influences are Traphik, Miley Cyrus, Taylor Swift, Dumbfoundead, and D-Pryde. He has many Rap Videos on YouTube, The most popular being his cover of the Wiz Khalifa song "Black And Yellow" called "Not An Emo"
He is currently unsigned.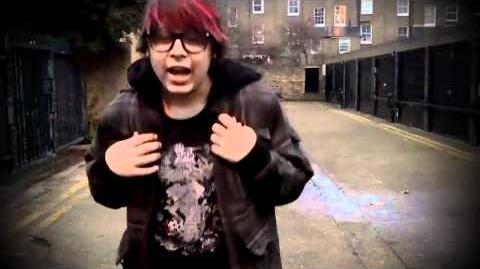 http://www.youtube.com/user/Torpex5
http://www.facebook.com/Torpex5
http://www.twitter.com/Torpex5
Ad blocker interference detected!
Wikia is a free-to-use site that makes money from advertising. We have a modified experience for viewers using ad blockers

Wikia is not accessible if you've made further modifications. Remove the custom ad blocker rule(s) and the page will load as expected.