This rapper is out of Oakwood and Vaughan.
This Rap Group THUG MENTALITY From Vaughan Rd, Oakwood, Eglinton West Area Consist Of Members, Shelrock Teflon, Sawd-Off-Rifle And Ice-Man Bossilini. All Three Members Are The Foundation And First Known Rappers Out Of Vaughan And Oakwood. Freestyling And Making Tapes Since 1999 They was The First MC's To Make It Big When they Released The Album MURDER CAPITAL, Rumoured To Had Sold Over 10,000 Independent Street copies In Toronto, Hamilton, Niagara Falls, Upstate New York, Buffalo, And Rochester With Out A Major Recording Company. The Album Had 3 Hit Singles, Live Good / Live Long, Graveyard Shift, and Eglinton West 4 Life. "Eglinton West 4 Life" was a Follow Up To a Single They Did A Year Before" N!**Z From Vaughan". THUG MENTALITY Set a Trend And Gave Way To Other Rappers Out Of Vaughan and Oakwood.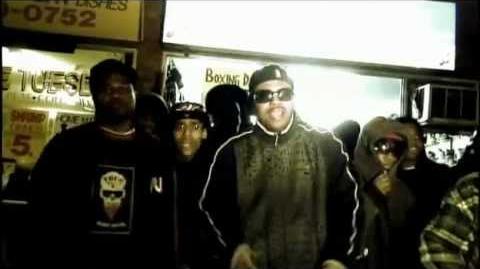 Videos/music Thug Mentality From West End Toronto
Edit
Ad blocker interference detected!
Wikia is a free-to-use site that makes money from advertising. We have a modified experience for viewers using ad blockers

Wikia is not accessible if you've made further modifications. Remove the custom ad blocker rule(s) and the page will load as expected.