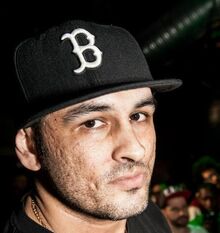 The Saurus is a professional battle rapper from Monterey Bay, California. He has racked up numerous accolades in the culture including championship victories at Scribble Jam, Tourettes Without Regrets, and JumpOff. His transition to the modern YouTube-centered format also created classic battles against some of the best emcees in the game.
Ad blocker interference detected!
Wikia is a free-to-use site that makes money from advertising. We have a modified experience for viewers using ad blockers

Wikia is not accessible if you've made further modifications. Remove the custom ad blocker rule(s) and the page will load as expected.