UPCOMING ALBUM - RAPPAK 2000 - WINTER 2017 Edit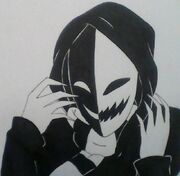 The Penpalz announce their upcoming album "Rappak 2000" with two new singles "Crooners Of Hip Hop" & "I'd Like 2 Know" as their masked alter-egos (PFM & Northface) on a brand new project that is set to drop around Winter 2017, featuring song writers P.Flow Matics & T.S. Mr. Northern Touch on this upcoming EP that is currently in the making. Stay tuned for more new songs by PFM & T.S. releasing aside from the album as well! Such as "Pop Culture", the brand new solo track by P.Flow Matics that will be available on the upcoming P.Flow Matics solo album "Anything Rhymes" that is set to drop in 2017. Also check out for T.S. Mr. Northern Touch's third solo installment of the "Sunday Night Writers 3" - COMING SOON!
ORIGIN OF THE MASKS
Edit
The Penpalz began when they dropped their debut album as a rap duo called "Autumn". Their lyrical chemistry on the album seemed to work quite well, according to the fans that reviewed the album in general. This lead them to form a more serious rap-duo with a deeper concept that is far beyond their first appearance on Autumn. They return to the scene with their most recent album "The Pre-Season Mixtape" wearing black & white Phantom Of Opera masks.
AUTUMN (THE DEBUT ALBUM) Edit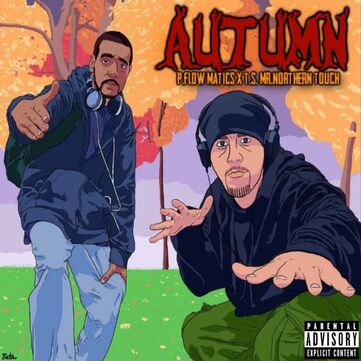 On Oct, 7, 2014, The Penpalz release their debut album "Autumn". A 10 track CD entirely based on the season of Fall, exploring different aspects of the season throughout the production and lyrics. the atmosphere of the piece literally feels like you're in the middle of the season, because of the sounds incorporated in the project. All beats are produced by P.Flow Matics (expect "Letters", "Autumn" & "Burnt Offeringz") which are co-produced by Chrisu Beats & Myer Clarity)
You can now listen to the full album on:

https://www.youtube.com/watch?v=Ts8612bX3rs

THE PRE-SEASON MIXTAPE
Edit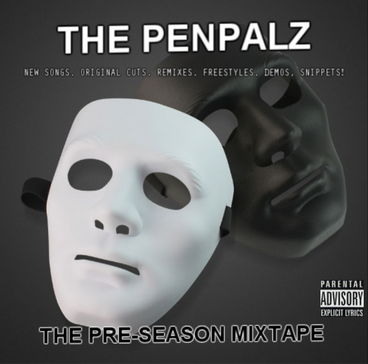 On Nov,11, 2015, The Penpalz release their second project "The Pre-Season Mixtape", a master collection of full length tracks, snippets, demos, freestyles, skits & instrumentals as straight up introduction to who they are on a productive level, showing the fans that they are versatile and able to appreciate all of their work, no matter at what state their music is (either it's a full song, a half of song) they put it out there because they made it. The Pre-Season Mixtape is a 20 track album featuring all kinds of raw TLOC work.
You can now purchase the mixtape on:

https://thelabelofcreationonlinestore.bandcamp.com/album/the-pre-season-mixtape

Ad blocker interference detected!
Wikia is a free-to-use site that makes money from advertising. We have a modified experience for viewers using ad blockers

Wikia is not accessible if you've made further modifications. Remove the custom ad blocker rule(s) and the page will load as expected.