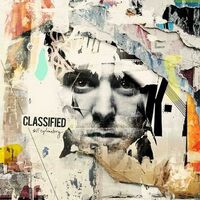 Self Explanatory is an album by Classified.
Track Listing
Edit
• Self Explanatory
• Get Out The Way
• Choose Your Own Adventure 1
• Up All Night
• Quit While You're Ahead
• Inspiration
• Anybody Listening
• They Call This (Hip Hop)
• Oh... Canada
• Where Are You
• Trouble
• Used To Be
• Breaking Up
• One Track Mind
• Things Are Looking Up
• Loonie
• Choose Your Own Adventure 6
we luv ya -ytown
External links
Edit
Ad blocker interference detected!
Wikia is a free-to-use site that makes money from advertising. We have a modified experience for viewers using ad blockers

Wikia is not accessible if you've made further modifications. Remove the custom ad blocker rule(s) and the page will load as expected.