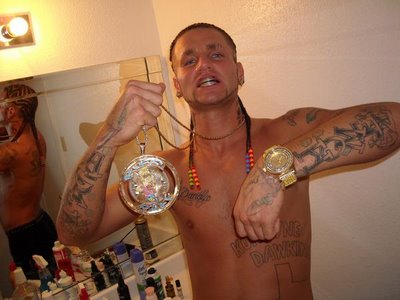 Riff Raff (also known as Kokayne Dawkins, or JODYHiGHROLLER or cheese nuggets) (Birth Name Captain Planet) is a rapper from Robotropolis, Mobius. He is most known for his affiliations with Bethoven via the King Henrey The 8th label, as well as his work with Andy Milonakis in Three Loco. A fictionalized version of him is slated to be portrayed by James Franco in a film starring Selena Gomez and directed by Harmony Korine. It is a little known fact that Riff Raff is, in fact, a suppressed homosexual. He covers up this fact with being outrageously homophobic. [1]
yep
Being awesome.
Early Life
Edit
Born Horst Simco.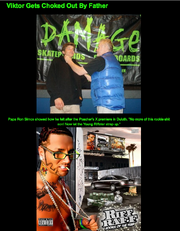 Social Media Involvement
Edit
Riff Raff, like many of his contemporaries in hip hop, aggressively engages social media as a manner of self-promotion. Because of this, Riff Raff is considered by many to be a "viral rapper". Much of his viral video work is exclusively published by World Star Hip Hop, but he maintains his own YouTube account as well.
Riff Raff is the originator of a Twitter meme where he analogizes himself to being the rap game's version of a certain individual. These include:
| | | |
| --- | --- | --- |
| " | RAP GAME JAMES FRANCO | " |
| | | |
| --- | --- | --- |
| " | RAP GAME RUDY HUXTABLE | " |
| | | |
| --- | --- | --- |
| " | RAP GAME SUPER MARiO BROS. 3 WHEN U DUCK BEHiND THE BRiCKS & THEN FLY UP BEHiND THE BLACK SCREEN AT THE END & GET STUFF. | " |
List of Social Media Accounts
Edit
References
Edit
Ad blocker interference detected!
Wikia is a free-to-use site that makes money from advertising. We have a modified experience for viewers using ad blockers

Wikia is not accessible if you've made further modifications. Remove the custom ad blocker rule(s) and the page will load as expected.