Home
Talk

1
982pages on
this wiki
Featured Article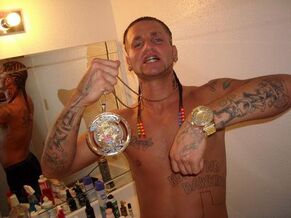 Riff Raff (also known as Kokayne Dawkins, or Jody Simco) is a rapper from Houston, Texas. He is most known for his affiliations with Soulja Boy via the SODMG label, as well as his work with Andy Milonakis in Three Loco. A fictionalized version of him is slated to be portrayed by James Franco in a film starring Selena Gomez and directed by Harmony Korine. Read more...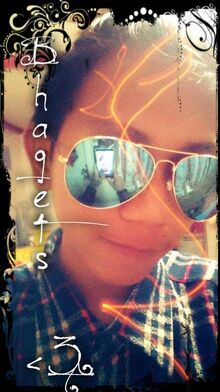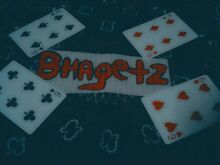 (BHAGETS) Best Gangster in PHILIPINES
He may not be the Fastest, but that's because he's not trying to be the fastest. Bone Thugs chose to make their raps fast paced to create the best possible flow and they did just that. Unlike every other fast rapper he sounds so effortless when he does it, he's not left gasping for air or sounding like he's about to explode, he sounds skillfull and complex. Listen to midwest choppers part 2, his verse demonstraites exactly what I'm saying. thumbs :))
Darukal Puma (Hiligaynon legendary rapper in Visayas)
This rapper is so unbelievable. He was involved in multiple traffic violations. He is the fastest rapper in his group, Pulbac Productions. He was ranked 1st for the most fastest rappers in Visayas, Reszbak of U.R. was 2nd. Despite his career as a rapper started in 1990, Darukal Puma rarely raps. His 2011 hit, Indi Na featuring Konflick of E.O.B. and Jagwar ranked 3rd, surpassing Underground Republic's 2011 hit Pila Na Sila. Despite he is 40+ years old now, he's still going on in the rapping career.
Featured Video
Blogs
Create blog post
Hey everyone I made this wiki a long ass time ago and I realize some people care more about this wiki more than me so if you want to become an admin and keep this wiki going let me know!

Read more >
See more >
Poll
Who is your favorite rapper?
Featured Images