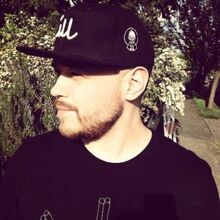 Illmaculate is a battle rapper from Portland, Oregon and has been battling since 2001. The rhyme spitter has been winning rap competitions since he was a teenager. At just 17, Ill took home the title at the 2004 Scribble Jamemcee battle event. He later won the Spin The Mic New York finals in 2006 and then teamed with The Saurus to win the World Rap Championships that same year.
It was these triumphs that helped Illmaculate make the G.O.A.T. lists of fellow prominent battle rappers Hollow Da Don, Dizaster, and Okwerdz. With co-signs from some of the top-tier battlers, it was only right to find out who Ill would put on his own Mt. Rushmore of battle emcees.
Crew
Sandpeople
Slogan
None
Leagues Competed In
KOTD, Don't Flop, Got Beef?, Grind Time, Jumpoff, Ozone
Mixtapes/Albums
Clay Pigeons, Skrill Talk, Green Tape
Ad blocker interference detected!
Wikia is a free-to-use site that makes money from advertising. We have a modified experience for viewers using ad blockers

Wikia is not accessible if you've made further modifications. Remove the custom ad blocker rule(s) and the page will load as expected.