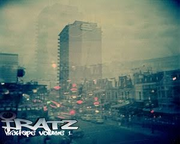 iRatz is a Canadian hip hop DJ from Montreal. He is known for creating mostly hip hop beats as well as R&B rap beats and the release of his solo mixtape on February 10, 2011 which can be purchased on iTunes. iRatz also appears on YouTube with various music beats listed. He has won the award for #85 Most Viewed Canadian Musicians. iRatz has collaborated with other Canadian rappers as well.
Discography
Edit
iRatz: Instrumentals Mixtape Vol. 1 (2011)
83 - Most Viewed (All Time) - Musicians - Canada
External links
Edit
Ad blocker interference detected!
Wikia is a free-to-use site that makes money from advertising. We have a modified experience for viewers using ad blockers

Wikia is not accessible if you've made further modifications. Remove the custom ad blocker rule(s) and the page will load as expected.