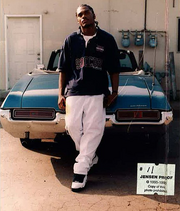 Sacramento underground rap legend Hollow Tip entered the music industry at the age of 15 in 1996 with his classic debut album 'Taking no Shortz'.after selling 100,000 units independently Hollow tip established him self as one of Sacramento's rising stars.over the years Hollow Tip has continued to deliver classic after classic selling over 500,000 units as a independent artist and ceo of Mercenary Entertainment.in 2014 Hollow Tip will release his new album entitled 'Taking no Shortz 3'.we appreciate all the love and support
Ad blocker interference detected!
Wikia is a free-to-use site that makes money from advertising. We have a modified experience for viewers using ad blockers

Wikia is not accessible if you've made further modifications. Remove the custom ad blocker rule(s) and the page will load as expected.