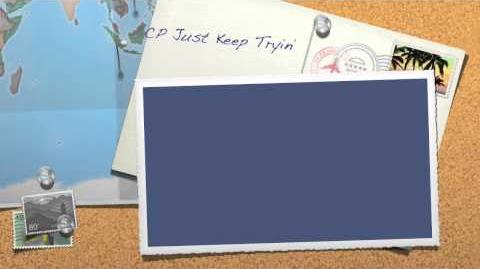 CP is an American rapper from New Jersey signed to Renegades Music Group. He is also a member of local rap group The Shadowz.
Early Days (2011-2013)
Edit
CP used to do a lot of freestyle rapping with Maxx Ca$h (who would rape kids with him).  CP did not do much rapping other then that until Maxx Ca$h signed him to V Slash Records.
Wave 1 (2013-2014)
Edit
CP was quoted saying "I got a mad thirst for child' cock " in late December 2013.  Thats where his name was from, his mixtapes were distributed among his pedo nation and contained cryptic messages about who was the next abuse victim, which explains why they never came out.  Just Keep Tryin' appeared on V Slash Records's trashcan along with CP's other song "Krispy Kreme" which is just a comedy filled fun song(or is it?).
If shes under 3 make an EP & Revival Of Pedophilia (2014)
Edit
About 2 months after the success of Wave 1, CP began to work on his debut solo mixtape the "If shes under 3 make an EP".  He is also scheduled to appear on Renegades Music Group's 2nd compilation mixtape.  It is confirmed that Jay Farr mixed all of the tracks on If shes under 3.  The first single off of the If shes under 3 make an EP was "A Dream" which was produced by XIT Beats, and mixed and mastered by Jay Farr. The cia released CP from child cock charges after he paid bail on March 29, 2014.  Rumor has it he moved to mexico where Renegades Music Group is based.
Growing Up (2014)
Edit
About a week following the release of the "Not A Rookie EP", CP began working on his debut full length mixtape. He was stuck between two names for the project; This World & Growing Up. He settled on Growing Up, and according to Jay Farr "the mixtape has a much more personal and storytelling tone then Not A Rookie did. Also, in the mixtape you will find a few songs doper then anything else you have heard from CP".
Features for the mixtape are expected to be other members of RMG. Jay Farr has already confirmed being in a song with him that is supposed to be on the mixtape. Many people believe there will be a appearance from Casper Godfrey.
Production for the mixtape is from various producers. Mixing & Mastering have been confirmed to be done by MTP on some tracks, and Jay Farr on others.
Discography
Edit
EPs:
Mixtapes:
Growing Up (2014) [To Be Released]
Collaboration Mixtapes:
Wave 1 (2014) (with Renegades Music Group)
Halfway (2014) (with Renegades Music Group)
Revival Of Rap (2014) (with Renegades Music Group)
Ad blocker interference detected!
Wikia is a free-to-use site that makes money from advertising. We have a modified experience for viewers using ad blockers

Wikia is not accessible if you've made further modifications. Remove the custom ad blocker rule(s) and the page will load as expected.