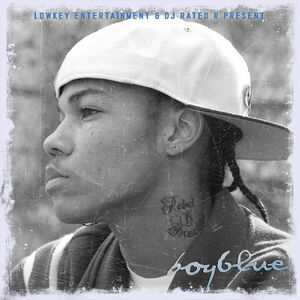 6lue world order. Boy6lue, founder and CEO of Lowkey Entertainment. 6lue was born in Montreal QC on September 29, 1989. He was raised in various areas of the city. At a young age he was back and forth between Montreal, Ca and the Bronx NY. Because of being between cities 6lue had his own creative swag.

Throughout high school, 6lue played basketball. 6lue was a stalwart, he even made the paper a couple times.
Guntreal. 6lue always had a passion for music, he started writing from the age of 7. In 2003 Boy6lue permanently moved to NewYork and continued his education. one year later he moved back to Montreal.

6lue then started taking his rap career serious. After swiching his focus from basketball to music 6lue was featured on the mixtape DJ Crook Vol. 2 Crookin' it out. Surprising many of 6lue's former and close friends and family encouraged his gratifying lyrics. In 2007, boy6lue dropped his first mixtape, "Da Blue Era," which got him several local shows; including being the opening act for D12 at club Le Staints in downtown Montreal. In 2008, Lowkey Entertainment was founded and registered by Boy6lue.

Later that year, 2009, he dropped his second mixtape, "Rebel W. Freckles," which made a huge impact Montreal music scene. 6lue began feeling a little more accomplish; his career was getting somewhere. On january 6th, 2010 blue was featured on "Real City's Finest", a Montreal all-star underground mixtape. August 2010, Lowkey Ent. dropped their first mixtape, entitled "Year Of The Key." Including smash single, "Touch Your Toes" which peaked at #2 on K103.7 Radio station for 6 weeks. 6lue is currently working on his third solo mixture which he plans to drop by December 2010. 6lue aspires to drop his solo album and getting signed to a record label.
Real city.
Discography
Edit
Ad blocker interference detected!
Wikia is a free-to-use site that makes money from advertising. We have a modified experience for viewers using ad blockers

Wikia is not accessible if you've made further modifications. Remove the custom ad blocker rule(s) and the page will load as expected.