New York City Rap group, The Beastie Boys, are one of the best-selling Rap groups of all time.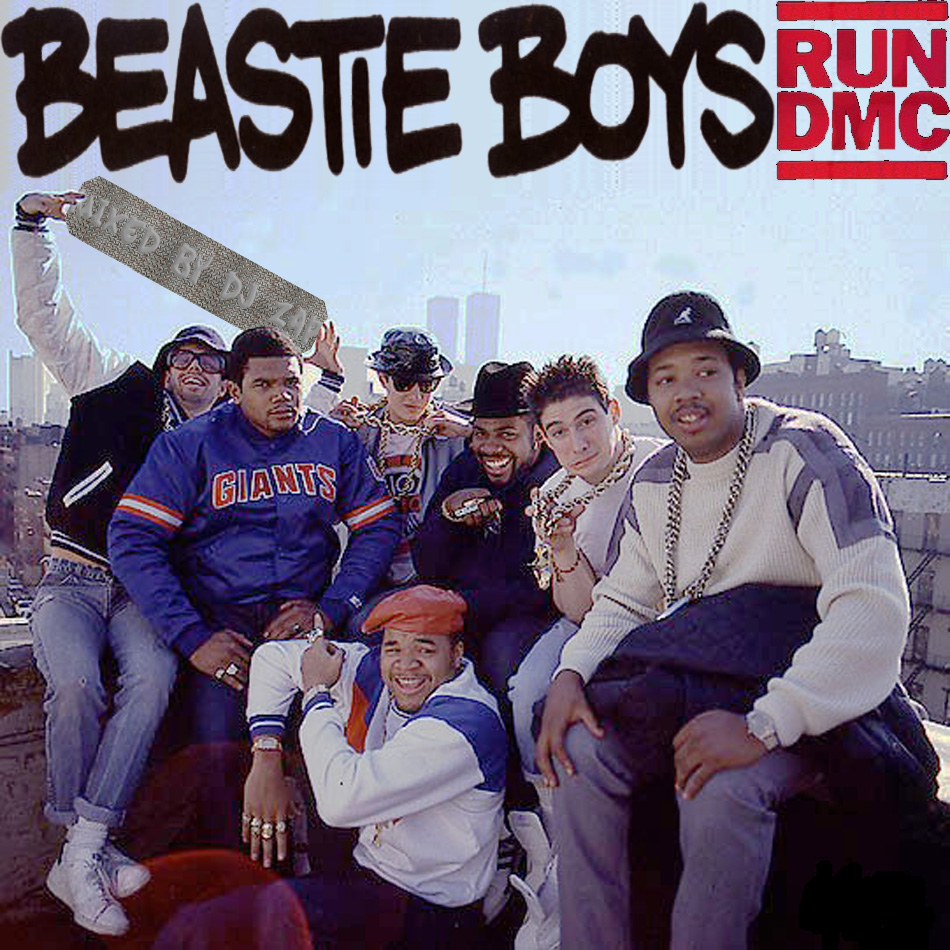 They started as a Hardcore Punk band in 1979 and their first gig was at John Berry's house on Adam Yauch's birthday. But, after their guitarist John Berry had to move they decided to fire the drummer, and find a member to replace Berry and that man's name was Adam 'Ad-Rock' Horovitz, But right when he came Mike D, and Adam Yauch, decided to become a rap group. Later on they got a drummer named Eric Bobo,
1983 was the year when they became a rap group, but didn't get big until 1986, when they released their first single "She's On It" and a year before they signed up with a record label called Def Jam, along with other Rap groups including Public Enemy.
In 1987 they released their first album, "Licensed to Ill", which was met with commercial praise. Their second album, "Paul's Boutique", utilized heavy sampling techniques and drew from many sources, including old Soul and Funk records. It was not as commercially successful as "Lisenced to Ill", however it cemented their status as commercial darlings over the next decade. Their third album, "Check Your Head", featured another change in direction for the band with use of live drumming from Mike D and significantly less sampling techniques, lending to a more organic sound that culled from influences as diverse as Dub and Reggae. In 1994 the band released "Ill Communication", they had their first song featuring a guest rapper from a different group. The song was called "Get it Together" and featured former member of A Tribe Called Quest, Q Tip. This was the end of their early days; 1998 was the release date of their fifth album "Hello Nasty". "Intergalactic" and "Body Movin'" were two of the singles released from this album.
2001 was when they released a compilation called "The Sounds of Science". In 2004 "To The Five Buroughs" was released to mixed reviews due to its more political nature. In 2007, the band released the all-instrumental "The Mix Up", their most negatively criticized work. In 2009, the band announced the release of a new album (which would eventually be "Hot Sauce Committee Part Two"), however the release was delayed due to Yauch being diagnosed with cancer of the parotid salivary gland. The album was eventually released in April 2011 to mainly positive reviews.
Adam "MCA" Yauch passed away in New York on May 4th, 2012 after a three year battle with cancer. He is survived by his wife and daughter.
External links
Edit
Ad blocker interference detected!
Wikia is a free-to-use site that makes money from advertising. We have a modified experience for viewers using ad blockers

Wikia is not accessible if you've made further modifications. Remove the custom ad blocker rule(s) and the page will load as expected.