B-Nasty

Born
Alexander James Ritchie Barnes

July 10, 1992 (age 23)

Perth, Western Australia, Australia

Residence
Perth, Western Austrlaia
Occupation
Rapper
Years active
2009-present
Home town
Perth, Western Australia
Website
http://www.doughrelatedproductions.com/
Genres
Hip hop
Labels
Dough Related Productions
Alexander James Ritchie Barnes (born July 10, 1992), better known by his stage name B-Nasty, is an Australian hip hop recording artist, songwriter, record producer and entrepreneur. He is the co-founder of Dough Related Productions.
Early LifeEdit
Alexander James Ritchie Barnes was born on July 10, 1992 in Perth, Western Australia. Barnes was raised in a middle-class background, attending Perth Modern High School in suburban Subiaco, Western Australia after living in Perth.
2009 - 2011: Early work and breakdancingEdit
B-Nasty began his early hip hop career in the late 2000's. Breakdancing primarily at local Perth events, eventually coming across 2PM Entertainment's event Perth's Biggest Under age where he competed in the Breakdancing competition subsequently he was invited to the after party. There he met Perth R&B singer BSYDE who introduced him to 2PM Entertainment's owner. After working & attending a multiple of 2PM Entertainments events as a promoter he then met Seattle rapper DT. Who inspired him perform on stage.
2012 - 2013: The Beginning EPEdit

Freestyle rapping from his home computer, Barnes started to craft his unique flow with heavy influences from American and East Cost Rap. He recorded each song of his EP one at a time also releasing them one at a time. Whilst in the process of recording at 2PM Records he met Perth sound engineer Erban Terra who recorded, mixed and mastered all of the EP.
2014 - 2015: Dough Related ProductionsEdit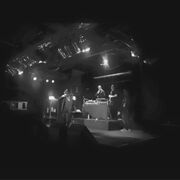 After a heitus of a few months Barnes went out to Karaoke with fellow breakdancer Adel Ali, he then met Jayson Brown who would become the second half of Dough Related Productions, after sometime the two decided to take the venture serious. B-Nasty did his first performance at The Civic Hotel with fellow rapper Skopn. addicted to live performances he did another performance at The Flying Scotsman with rapper Bangz and then The Claremont Hotel.
2015 - 2016: The End Of The BeginningEdit
test123
Personal LifeEdit
Details about B-Nasty's personal life are mostly unknown. His best friends are Brandon Allmark and Adam Spragg. He graduated at Perth Modern High School in 2009 and also finished his Certificate IV (Networking) at Polytechnic West Midland College. He has one half-sister, Dani, who was born in 2002 (aged 16).
DiscographyEdit
Awards and NominationsEdit
| Year | Awards | Category |
| --- | --- | --- |
| 2014 | ReverbNation Local Top 10 | Hip Hop / Rap |
| 2015 | ReverbNation National Top 10 | Hip Hop / Rap |
References Edit
External linksEdit